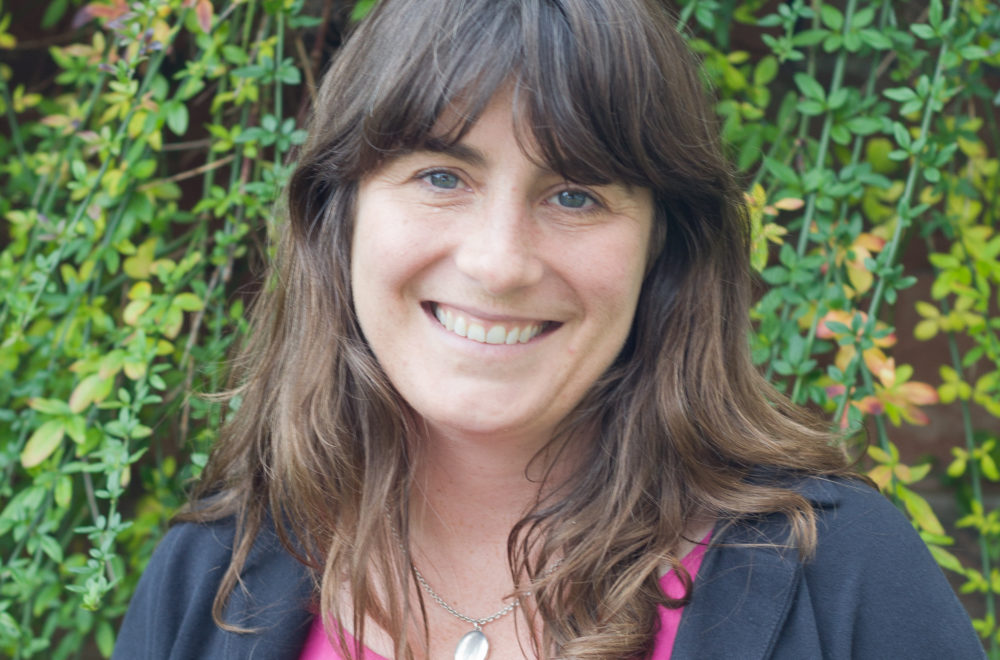 'That theatre magic…'
Interview by Mary Ingham
Highlights' director Kate Lynch had her first glimpse of rural touring while working in marketing at Shakespeare's Globe. Here she talks about how she came to land the lead role at Highlights and how a recent funding boost will benefit the scheme.
Highlights celebrated its 25th birthday in 2022. As 2023 begins, there's extra cause for celebration after the announcement by Arts Council England that the organisation will receive a funding uplift for 2023 to 2026.
Had ACE offered only standstill funding, Highlights would probably have been forced to reduce the number of its events or venues, says Kate. "Now we can continue what we are doing and add to it. In 2021, for example, we piloted arts and crafts workshops to sit alongside performances and with our Participate programme, we have been building on our relationship with schools.
"To be able to do that and add more feels hugely exciting and we also hope to increase the number of venues we work with across County Durham and Northumberland."
Kate, who became Highlights' co-director in 2018 and sole director in 2020, was brought up in rural Cheshire: "My parents were enthusiastic consumers of the arts," she says. "From early on, we'd go to Theatre Clwyd, near Mold, where the first show I remember was Peter Pan. That theatre magic… "From when I was 11 or 12, we had season tickets at the Royal Exchange in Manchester and it was my first theatre home and ignited my love of performance."
Kate studied English and European literature at the University of Warwick and worked backstage at student productions. Her experiences in the costume department included sewing into the early hours to dress the Emperor's Ladies for a production of Bryony Lavery's More Light. "I've never been a performer," says Kate. "I wanted to be involved but I didn't know what other jobs there were."
She went on to gain a postgraduate diploma in cultural management at City, University of London. "The third part of the course was an internship at Donmar Warehouse towards the end of Sam Mendes's time as artistic director. I bumped into Kate Winslet on the stairs and Gwyneth Paltrow was doing a show – it was quite a head-turning moment."
Kate's first job was as a marketing assistant at Hampstead Theatre as it was moving out of a studio into a purpose-built theatre: "It was stressful but really exciting. We went from a tiny space on a roundabout to a beautiful contemporary building."
Kate continued to work in marketing in London, including as marketing manager at Tricycle Theatre in Kilburn (now Kiln Theatre) and in one of the large West End agencies. She went on to work for 10 years at Shakespeare's Globe as a staffer and freelance, including four years as head of marketing.
When Globe on Tour was launched, says Kate, shows were brought to Brougham Hall, near Penrith, and she remembers cars getting stuck in the mud after a show at Bowness on Windermere.
"The Globe's artistic director Dominic Dromgoole had come from a touring background. There was a real desire to look back at the travelling players model," says Kate. "I spent a lot of weekends seeing shows across the country and it was my first glimpse of rural touring, though we didn't call it that."
In 2014, Kate moved to Kirkby Stephen, Cumbria in 2014 to be closer to her parents. Kate worked as a freelance arts consultant and, for the first six months in Cumbria, took her children to shows in cities such as Lancaster and Newcastle upon Tyne.
"Then I met Barbara Slack from Highlights and found out about what was happening locally," says Kate.
Barbara, who had co-founded Highlights and was its co-director with Rosie Cross at the time, agreed that Kirkby Stephen could become a trial venue for a couple of shows. The first of these, in 2015, was Untied Artists' family show The Boy Who Bit Picasso, which was staged at the King's Arms Ballroom in Kirkby Stephen.
"We had 58 in the audience and it was a joyful and interactive show," says Kate. "Kirkby Stephen already had Remote Cinema and regular music and some friends and I thought it would be good to bring these events together."
In 2016 they set up Kirkby Stephen Community Arts, which Kate still chairs, and its activities include theatre, storytelling, cinema, a repair café, workshops, wild play events and a yearly Fun Palace. "We've created a bit of a wonderful monster," says Kate. "It's entirely volunteer-led but with all the artists and practitioners paid properly."
Kirkby Stephen Sports & Social Club became a Highlights venue, with Kate as its promoter, and when Barbara Slack retired in 2018, Kate applied for the role of Highlights co-director.
"Professionally my background was always in marketing so it was a bit of a leap but a lot of what I'd been doing in Kirkby Stephen was relevant. I knew how much I wanted to do it and how much I believed in what Highlights does." Whether she was living in Cheshire or London, Kate had always had easy access to arts and culture, she says. "But in Kirkby Stephen there were people who had never been to a theatre and didn't know how a live performance could make you feel. That came as a real surprise to me."
Kate was appointed co-director of Highlights with Rosie Cross and spent her first couple of years getting to know the companies and promoters, helping consolidate what Highlights was doing and identifying areas with potential for more.
When Karen Babayan stepped down from curating the annual Highlights' Craft Tour, Kate Halsall was appointed creative engagement officer to expand the activities that had taken place around the tours. The Participate programme was born.
"It was a new role and very exciting," says Kate. "We wanted to focus on young people and work with a diverse range of artists, working with schools felt like the natural way to do that."
A communications officer was appointed, a new website built, and more focus placed on raising Highlights' profile beyond venues and across the region. Then the pandemic struck and in spring 2020 nearly 40 performances had to be cancelled.
"As a publicly-funded organisation, the priority was to do right by our artists and promoters," says Kate. "We cancelled and paid all our artists, and we kept active with audio plays, live Zoom performances. But our real aim was to return to live performances as soon as it was safe and we did a lot of work with our promoters to make that happen.
"One show went ahead in December 2020, Peter Macqueen's The Scrooge Diaries, and we came back in spring 2021, though we had to move the season back by two months. We are still seeing an impact from Covid but the overall feedback is that people are pleased to be back in a shared space with live performance and the artists are delighted."
After Rosie Cross retired in October 2020, Kate become sole director. New board members were recruited and time devoted to agreeing Highlights' vision, mission and values.
The scheme is a partner in the Rural Touring Dance Initiative, which brings quality dance to rural spaces, and this summer RTDI gained funding from ACE and Esmée Fairbairn Foundation to continue the project from 2023 to 2026. "This will be the first time Highlights is involved as a lead partner, steering the project as well as reaping the benefits of it," says Kate.
RTDI is employing co-ordinators, also for the first time, and Highlights will be hosting the co-ordinator for the North of England and Scotland. In November it ran a Dance Lab at Augill Castle to bring together partners and artists.
The dance shows have given Kate some of her best moments, she says, including being part of the audience playing ping pong and dancing at a performance of Jo Fong's The Rest of Our Lives – a 'cabaret of life and near death' fusing dance, circus and games.
Shows like that and like James Wilton Dance's Leviathan, which drew an audience of 150 people to Appleby and won a standing ovation, have the power to affect people's lives, says Kate. "To have an event that special happen in your local hall is quite something."
Kate says "We work hard to find events that challenge an audience as well as being a really good night out. It's a question of finding a balance and working closely with the volunteer promoters. Highlights is about co-promoting with communities, it's not about us placing work in an area." She travels to as many shows as possible, relishing the opportunity to chat to promoters, artists and audience members.
Recently, says Kate, she was at Wooler in north Northumberland one Sunday and at Arnside the next. "It makes the relationship very real and I can't think of a nicer area to work in."